Veedi Kamgar Kalyan Pratisthan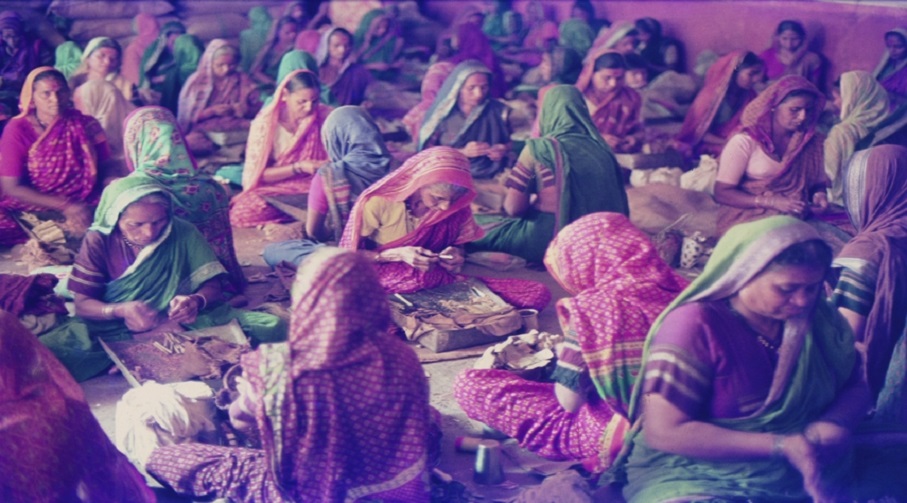 Veedi Kamgar Kalyan Pratisthan
Our welfare initiatives for our beedi workers are undertaken by Veedi Kamgar Kalyan Pratishthan, an NGO devoted to the empowerment of the beedi workers. VKKP works extensively to develop the Vocational training, Education, Health care, Support for specially enabled people, Insurance. VKKP organizes special program to educate the workers about various government welfare schemes and assists them to avail the benefits.
CASE STUDY 1: "IMLAI" VILLAGE
A major initiative by VKKP for the beedi-making women is to help them to form Self-Help Group (SHG). The women of Imlai, who were once thought of not capable ot making financial decisions today hold saving upto Rs.25000/- in their bank account by saving just Rs.100/- per month. Not just other women, but their families have shown a change in their attitudes towards these women. The veils which were once used to cover their faces when we went to talk to them, are far gone and replaced with proud faces with beaming smiles!
" Initially, we were skeptical about the SHG as it was a new concept and to trust other women with our hard-earned money was difficult for us. But we had trust in VKKP and thus we moved ahead. Today, after one year, we have managed to save Rs. 25000/-. We want to save upto 1 lakh rupees and start a small business of our own. Till then we will stay united and keep saving! " (Translated from Bundelkhandi).
CASE STUDIES 2 : Vidyarthi Vikas Kendra
Vidyarthi Vikas Kendra, VVK, or Student Development Centre, is one of the programmes of Veedi Kamgar Kalyan Pratishthan, VVK is a platform to bring all drop-outs and school-going children together to support them for further education. VVK provides these children the necessary exposure and vocational training along with supportive education to help them to find a place in mainstream society.
VVK has five pillars – Work Ethics, Saving, Service, Health and Spirituality, which focus on the holistic development of the children and helps them grow.
It was this hunger for knowledge and support from the VVK that has helped Bholaram to top in Hindoria in his 10th standard board examination in the year 2015-16. He scored 94% marks with full marks in Mathematics. He also came 3rd in the district of Damoh, M.P.
Today Bholaram helps people including his family in Yoga and good health practices and helps younger students in their studies for subjects like mathematics and English.
" I believe that along with my hard work, the support from VVK helped me and many children like myself to have a bright future. It helps us to dream big and then try to achieve those dreams."
– Bholaram Chakravarti